The Lotus Excel Sports Car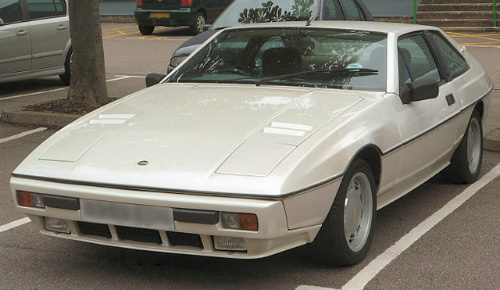 1985 Lotus Excel
                                         from Classic to Modern
     The Lotus Excel sports car was launched in 1982, and was given the designation Type 89.
     In terms of design, it was similar in shape to the Eclat, upon which it was based, but received softer styling in the nose area, together with integrated lights, bumper, and spoiler.
     The result was a stylish 2+2 sports coupe.
     While the upper half of the body moulding had a more aggressive styling, the lower half was retained from the Eclat.
     It was for this reason that the car was also known as the Eclat Excel, and even the Eclat 3.
     Interestingly, the first batch of Excel production displayed "Eclat" badges on the boot, and "Excel" badges on the rear wings.
     However, by late 1983, this anomaly was removed.
     At around this time, Toyota became a 20% shareholder in Lotus and, as part of the agreement, it allowed Lotus to use a number of its mechanical parts.
     Consequently, the original Excel used the gearbox, drive shaft, differential, alloy wheels, and door handles from the Toyota Supra Grand Tourer.
     The Excel was powered by the Lotus 912, 2174 cc, 4-cylinder, double overhead cam, all aluminium engine, as previously used in the Esprit Series 3.
     Fitted with two twin choke Dell'Orto DHLA 45E carburettors, it developed 160 bhp, with a 0-60 mph time of 7.0 secs, and a top speed of 134 mph.
     In October 1985, the Excel SE was introduced, and the 912 engine was further modified so that the SE variant now developed 180 bhp, with a top speed of 135 mph.
     Changes to this model included alterations to the bumpers, wings, and interior, together with a new dashboard.
Technical Data                    Lotus Excel        Lotus Excel SE
Production Year                         1985                    1985
Engine, cc                                  2174                    2174
Cylinders, bhp                          4, 160                  4, 180
Speed mph                                 134                       135
0-60 secs                                    7.0                       6.8
0-100 mph                                17.8                     16.8
Torque ft/lbs                             160                       168
Standing 1/4 mile secs               15.1                     14.8
Overall fuel                                26.9                      28.6
consumption mpg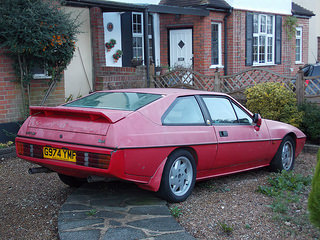 1990 Lotus Excel
                                                         Full Screen                                                                                                                             Full Screen
     In October 1986, the Excel SA variant was included in the range, and featured the addition of a four speed ZF automatic transmission, which was aimed at the US market.
     In 1989, minor changes included wing mirrors sourced from Citroen, and 15 inch OZ alloy wheels, as used in the Esprit.
     The Excel gained a reputation for good cornering and handling characteristics due, in part, to its 50:50 weight distribution.
     It had a galvanized steel chassis, firmer rear suspension, a five speed Toyota gearbox, disc brakes all round, whilst the passenger space was increased.
     Over the period 1982 to 1992, the Excel sports car underwent a number of changes, the more important of which included:
1984 - bumpers matching the body colour, bonnet was now louvered, a spoiler was added to the boot
1985 - wheel arches were widened, boot lid was increased in size
1986 - a high compression engine variant was made available, steering column was now adjustable, air conditioning system was improved
1989 - bonnet was modified, as were the front and rear spoilers
     Following reliability problems with previous models, an improvement was made with the Excel, although this deficiency still fell well short of its nearest rival at that time, the Porsche 944.
     The ten year production run ended in 1992, when 2,159 Lotus Excel's were built, which reflected a disappointing sales record.
     The main cause was due to the fact that the Excel was never officially marketed in the US, since Lotus felt that it would not be able to satisfy the stringent US emission control regulations.
SPORTS CARS FOR SALE
     A 1985 Lotus Excel in good condition would fetch in the region of £10,000/$16,000.
                                                             .
                                                 see All My Reviews
Home

›
Lotus Sports Car
› Lotus Excel Sports Car
                              Got an interesting Sports Car story  to tell?