Contact Me
     If you would like to tell me about your favourite Sports Car, or share your experiences about the Sports Cars you have owned or driven and, in fact, anything about Sports Cars, I would be very pleased to hear from you.
     If you have any Sports Car photographs that you would like to share with me, that would add that personal touch to my website (with a suitable acknowledgement), then I would love to receive them. Please use the link above to submit them.
     Furthermore, you will see on the LHS of the website a list of the Sports Cars that I have, or intend to, write about in the form of a Review. If you feel that a particular model should be added to the list, then please tell me.
     Also, I would welcome your ideas on how you think I could take my Sports Car website to the next level. Is anything missing?
     I value feedback....it is the lifeblood of any website.
     Finally, in terms of the form below, I give you my categorical assurance that any email address provided will only be used for the purpose of contact, following a comment.
     I look forward to hearing from you.
Peter Radford                                                                                                                 www.sportscar2.com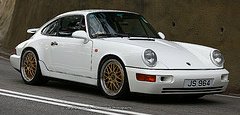 A gorgeous Porsche 911 964 Carrera RS
                           One of my favourites......Porsche 911 930 Turbo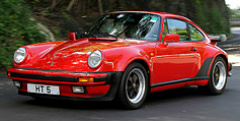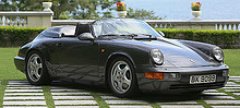 And how about this.....Porsche 911 964 Speedster