The TVR Tuscan Speed Six Sports Car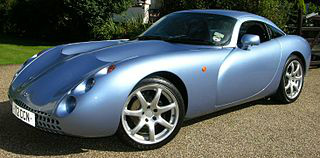 2000 TVR Tuscan Speed Six
                                            from Classic to Modern
The TVR Tuscan
     The TVR Tuscan Speed Six Mark 1 sports car was launched in 1999, and was fitted with either a 3.6 or 4 litre Speed Six engine, developing 350 bhp and 360 bhp respectively. These were followed by the "S" (400 bhp) and "Red Rose" variants (380 bhp).
     In 1997, the Cerbera was the first TVR to be fitted with the Speed Six engine, but it was the TVR Tuscan that was the first sports car to be designed specifically to include this unit.
     In fact, its long sweeping bonnet was very reminiscent of that icon of the 60's and 70's, the E-Type.
     In October 2005, the Mark 2 sports car version was introduced with minor changes to the front and rear lights, slight modification to the chassis to improve handling, and a modified rear spoiler on the S model.
     At the same time, a convertible was introduced to compliment the original Targa.
     The Mark 2 S and convertible were the final variants to appear, and were built up to 2007 when TVR ceased production.
     The external appearance of all the variants remained virtually unchanged except the "S" model, which sported a front under tray, and a small rear spoiler to further assist aerodynamics.
     In terms of engine options, there were basically five available for both the Mark 1 and 2 variants, ranging from a 3.6 litre, through to the most common 4 litre, and finally the 4.2 litre R-Series.
     They were all fitted with multi-point fuel injection, a five speed gearbox, and huge 29.4 cm disc brakes at the front and 27.3 cm discs at the rear.
     An interesting feature specific to the Tuscan was an exhaust system in the same setup as that found on a motorbike. The outcome was that it saved weight.
     The Tuscan sports car differed from the Cerbera in that the wheelbase was shortened by 205 mm by removing the rear seats.
     Moreover, it was constructed in the form of a Targa, with a rollover bar positioned behind the seats.
     The Targa top was stored in top of the boot, above the luggage, whilst the rear window could be removed and placed vertically in the boot, in front of the luggage, to create a near convertible experience.
     The body consisted of composite material formed in a honeycomb instead of fibreglass, as in previous models, so saving about 30 kg in weight.
     The use of composite body panels allowed for the creation of a highly curved styling, not possible with steel sheets or even, to some extent, fibreglass.
     The cabin was clad in leather, and leg room had been increased owing to the presence of a straight six rather than a wide V8 engine.
Technical Data             3.6 Litre     4 Litre     4 Litre S    T400R     T440R
Production                      01-07       01-07       01-07      2003        2003
Engine, cc                        3605         3996         3996       3996       4200
Cylinders, bhp                6, 350       6, 360       6, 390      6, 400     6, 440
Top Speed mph                170           180            195          200        200+
0-60 mph, secs               4.4            4.2             3.9           3.7          3.6
Torque ft/lbs                   290           310            330          330         350
0-100 mph, secs             9.8             9.5             8.9           8.7          8.4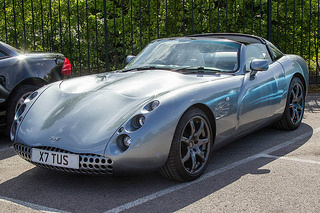 2004 TVR Tuscan Speed Six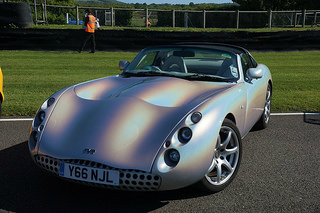 2003 Speed Six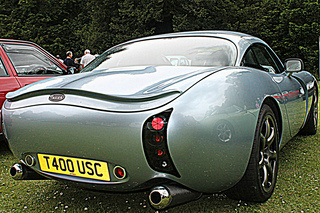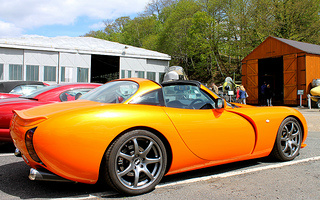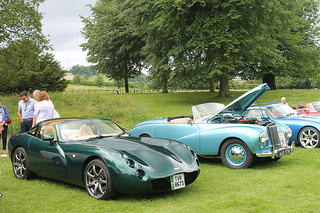 TVR Tuscan Speed 6 & Early Sunbeam Alpine
                                                                                   Full Screen
     Powered by a 4 litre Speed Six engine, it developed 360 bhp, and produced a top speed of 180 mph, a 0-60 mph time of 4.2 secs, and a 0-100 mph time of 9.5 secs.
     It used a Borg Warner five speed gearbox, and had a good weight distribution of 51:49, front to rear.
     It lacked ABS, and the springs were too soft to cope with an uneven road, but produced good ride capabilities in normal surfaces.
     Furthermore, at speeds exceeding 150 mph, there was a tendency for the front end to become light and begin to meander, which created a problem keeping the car in a straight line.
The TVR Tuscan S
     The Tuscan S sports car used a modified 4 litre Speed Six engine incorporating wilder camshafts, lighter con rods, and a massive 12.2:1 compression ratio.
     Developing 390 bhp, and weighing 30 kg less than the standard Tuscan, the "S" produced a top speed of 190 mph, a 0-60 mph time of 3.9 secs, and a 0-100 mph time of 8.9 secs.
     The geometry of the front suspension was altered, larger brakes were fitted, and the springs and dampers were uprated to overcome the soft suspension on the standard variant.
                                                                                                 Full Screen
The TVR Tuscan R
     The creation of the Tuscan R sports car was probably a result of the failure of the Cerbera Speed 12, the 7.7 litre, V12 racer which developed 800+ bhp, but which had limited success on the track, whilst the road version was scrapped.
     Peter Wheeler, the owner of TVR, wanted to build another Supercar based on the Tuscan Racer chassis, with a wider track and 200 mm longer wheelbase, to improve cornering and increase stability at high speed.
     The two versions of the Tuscan R were the T400R and T440R, powered by a 4 litre and 4.2 litre Speed Six engine, developing 400 bhp and 440 bhp respectively.
     The body of each was a carbon fibre composite weighing just 1060 kg, which was 400 kg lighter than its competitor, the Porsche 911 GT2.
     Furthermore, with a carbon fibre reinforced transmission tunnel, and an aluminium honeycomb floor, the chassis was at least twice as firm as that of the standard Tuscan.
     Fitted with a six speed semi automatic gearbox, the T440R produced a top speed of 200+ mph, and a 0-60 mph time of 3.7 secs, with a 0-100 mph time of 8.4 secs.
     Finally, this was the first TVR sports car to undergo wind tunnel testing, which produced a car with a drag coefficient of only 0.32.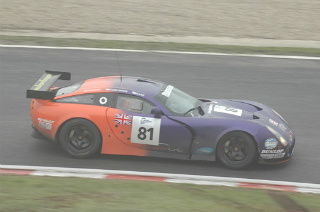 TVR Tuscan T400R
                                                                                                  Full Screen
SPORTS CARS FOR SALE
A 2001-07 TVR Tuscan Speed Six would command anything between £16,000/$26,000 and £25,000/$40,000, depending on condition. Alternatively, a really excellent example would fetch around £38,000/$60,000.
                                                               .
                                             see All My Reviews
Home

›
TVR Sports Car
› TVR Tuscan Speed Six Sports Car
                            Got an interesting Sports Car story  to tell?