The MG Midget Mark 3 Sports Car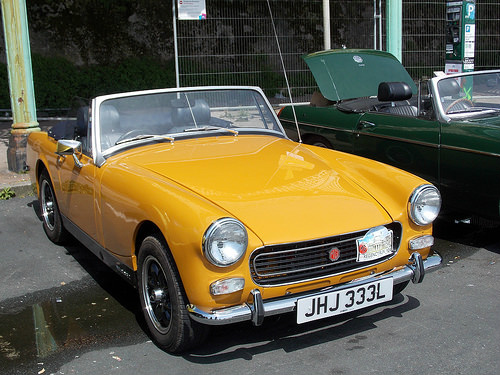 1973 MG Midget Mk 3                            
                                         from Classic to Modern
     The Midget Mark 1 sports car of 1961-64 was originally powered by a 948 cc straight-4, BMC A-Series engine, with twin SU carburettors, that developed 46 bhp,  and produced a top speed of 88 mph, with 0-60 in 18.3 secs. In 1962, the engine was increased to 1098 cc with output of 56 bhp.
     The Mark 2 variant of 1964-66 now had wind-up windows, and output was increased to 59 bhp.
     Finally, the 1966-74 Mark 3 variant inherited a detuned version of the 1275 cc from the Mini Cooper S, that developed only 65 bhp at 6000 revs and 72 ft/lbs of torque at 3000 revs.
     This change was to prevent the Mark 3 sports car from out-performing the more expensive MGB.
     Fitted with a four speed manual gearbox, and a reduced compression of 8.8:1, the Mark 3 produced a top speed of 93 mph, with 0-60 in 13.1 secs, and a standing 1/4 mile in 19.1 secs.
     Between 1974-80, the Midget 1500, the last of the Series, produced a top speed of 100 mph with 0-60 in 12 secs.
      A total of 226,001 Midget sports cars of all variants were produced when production ended in 1980.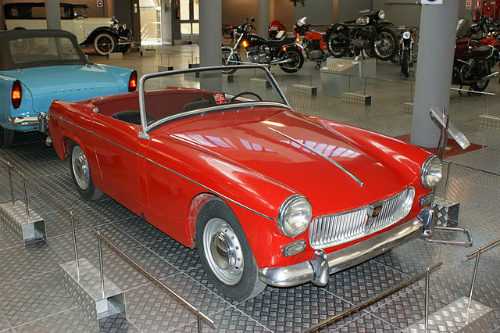 1963 MG Midget Mk 1                                     Image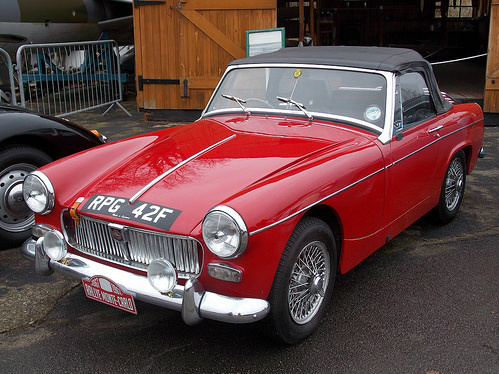 1967 MG Midget Mk 3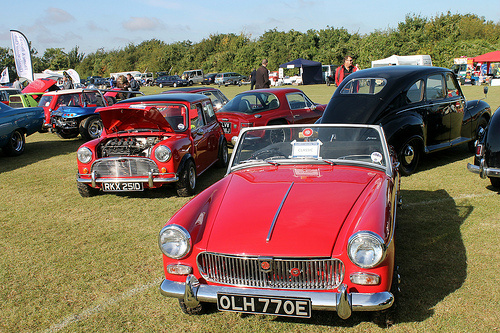 1967 MG Midget Mark 3                                     Image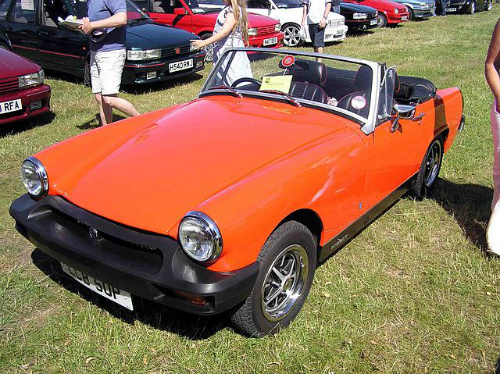 1976 MG Midget 1500                                   Image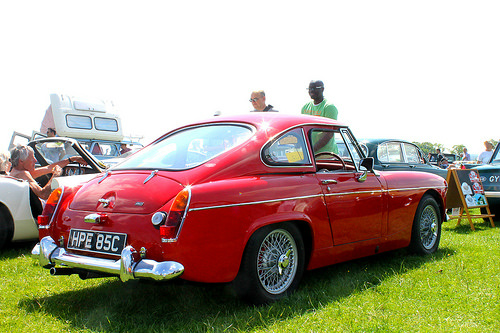 Ashley Midget                                                           Mark 1 Midget of 1961-4 had a more stylish version, with a small bootlid             to access the spare wheel, that replaced original ungainly Ashley hardtop
                                          see All My Reviews
                                                             .
                                                  MG Midget Mark 3