The Austin Healey Mark 1 "Frogeye" Sprite Sports Car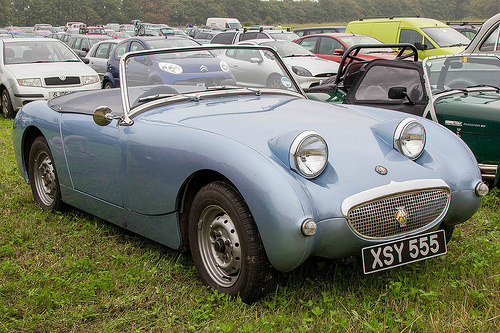 Austin Healey "Frogeye" Sprite                               Image
                                          from Classic to Modern
     The Mark 1 Sprite sports car of 1958-71, also referred to as the "Frogeye" Sprite on account of its protruding headlights, was designed as a low cost successor to the pre-WW2 Austin 7 saloon.
     Priced at £678, an amazing 448,987 cars were built.
     This two seater convertible was powered by a BMC A-Series, 948 cc, OHV, inline-4 engine, from the Morris Minor saloon, that developed 48 bhp at 5000 rpm, and 52 ft/lbs of torque at 3000 rpm.
     Fitted with a four speed manual gearbox, a compression of 8.3:1, and two SU carburettors, it had a top speed of 83 mph, with a 0-60 mph time of 19.0 secs, and a standing 1/4 mile time of 21.5 secs. Fuel consumption was 43 mpg.
     The steel body and chassis had a curb weight of only 670 kg. There was no boot lid or external door handles.
     It won its class in the 1958 Alpine Rally.
     On a personal note, a Frogeye was my very first car!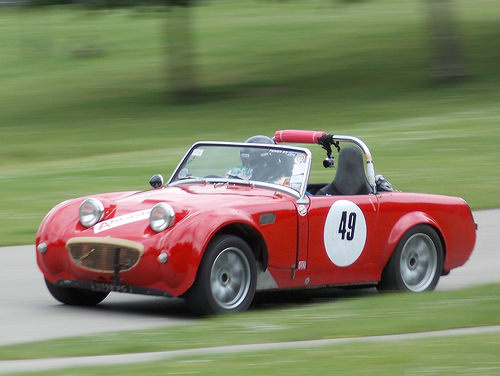 1963 Austin-Healey Sprite Mk 2                                                       Sporting a Mk1 bonnet, this 2015 day racer looks really smart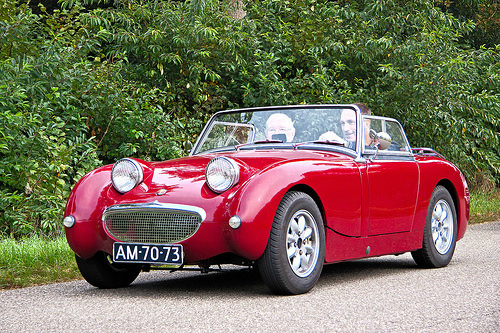 1960 Austin-Healey Sprite Mark I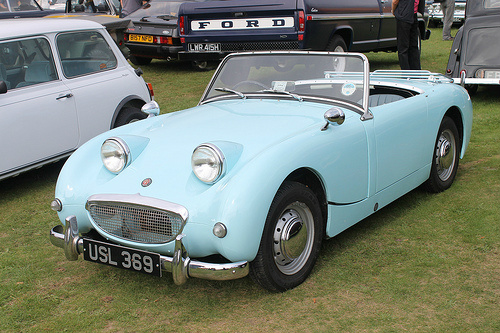 Austin Healey Frogeye Sprite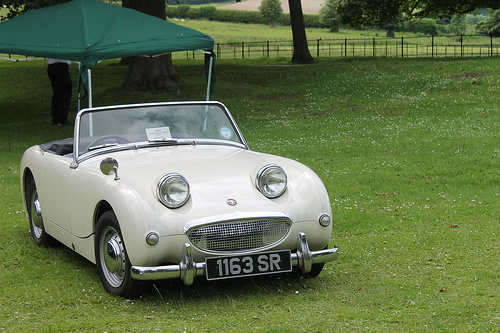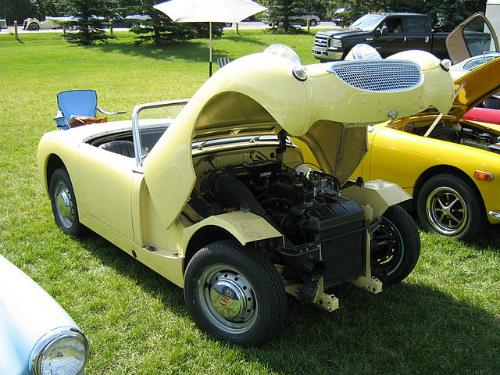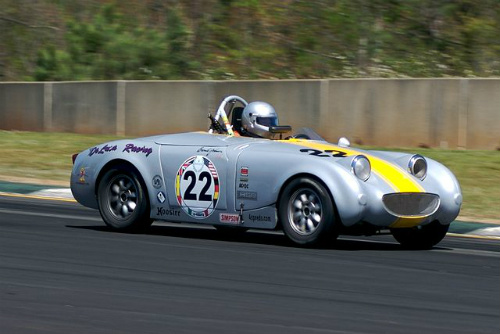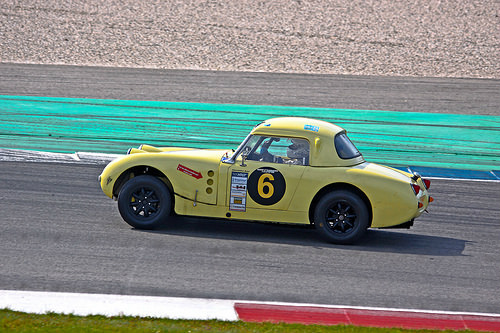 Austin-Healey Sprite Mark I in race trim
                                     Austin Healey Mark 1 Sprite
                                                  see All My Reviews