The Riley RMD Drophead Coupe Sports Car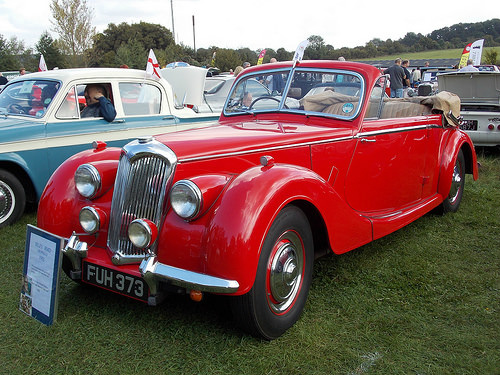 1951 Riley RMD Drophead Coupé                             Image
                                           from Classic to Modern
     The Riley RM was the final Series of saloons and convertible sports cars produced by the independent Riley Motor Co between 1945-52.
     The two door, four seater RMD drophead coupe of 1949-51 featured genuine wood interior trim, leather seats, doors that were hinged from the rear, and running boards.
     Using a technically-advanced chassis, it was powered by a pre-WW2 designed Riley 2443 cc, straight-4, twin cam engine, with hemispherical combustion chambers, that developed 100 bhp.
     Fitted with a four speed manual gearbox, and twin SU carburettors, it produced a top speed of 87 mph, with a 0-60 mph time of 16 secs.
     It had independent torsion bar front suspension and a live back axle using semi-elliptic springs. By 1951, 502 RMD Dropheads had been built.
     The Riley RMC of 1948-51 was a 2 door, 3 seater convertible, powered by the same engine, of which 508 were built.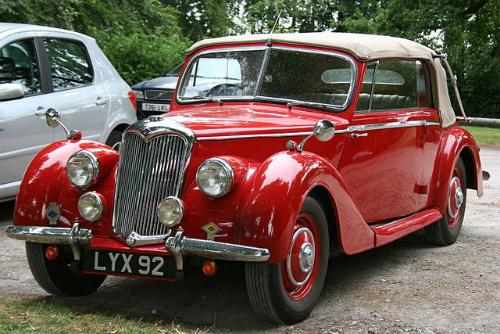 1949-51 Riley RMD                                   Image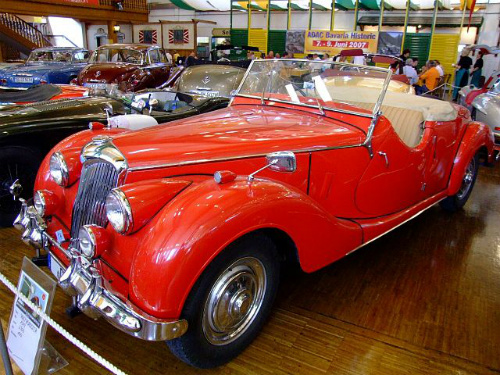 1948-51 Riley RMC Roadster                            Image
                                        Riley RMD Drophead Coupe
                                             see All My Reviews