The Panoz Abruzzi "Spirit of Le Mans" GT2 Sports Car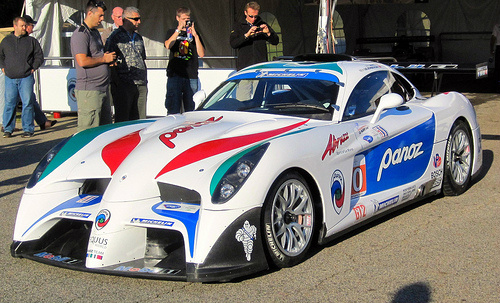 2011 Panoz Abruzzi 'Spirit of Le Mans' GT2               Image
                                          from Classic to Modern
     Introduced in 2011, the Panoz Abruzzi was a grand tourer produced by Panoz Auto Development of Georgia in the US.
     The 'Spirit of Le Mans', with a price tag of around £340,000, was a limited edition of just 81 units which was exactly the number of Le Mans 24 Hour races that took place between the first race in 1923 and that to be held in 2013.
     This road legal sports car, fitted with carbon ceramic disc brakes all round, was powered by a front-engined, aluminium, 6.2 litre, 16 valve, OHV, V8 unit.
     Linked to a Roots style supercharger and a six speed manual gearbox, it developed 650 bhp at 6300 rpm and 595 ft/lbs of torque at 3900 rpm.
     The aerodynamic body was made from a unique, technologically advanced material that was both lighter and stronger than equivalent carbon fibre composites.
     There was also a multi stage system that enabled the radiator to be cooled in the most efficient manner.
     The company's first road legal sports car was the Panoz AIV Roadster which made extensive use of aluminium to enhance performance.
     The Panoz Abruzzi's premier event was the 2011 Sebring 12 Hour race in Florida.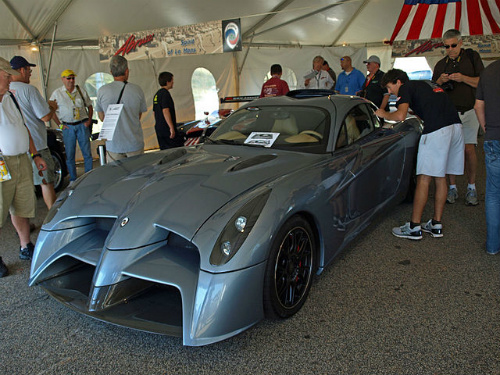 Track and road versions
                                                 see All My Reviews
                                                          .
                                                    Panoz Abruzzi