The Mercedes-Benz SLS AMG GT3S Sports Car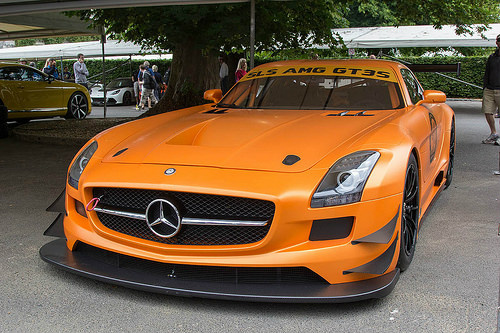 Mercedes-Benz SLS AMG GT3S Racer                         Image
                                          from Classic to Modern
     This 2011 two door, two seater, gullwing sports car racer was the track version of the SLS AMG Coupé, and was developed in accordance with the GT3 regulations of the FIA.
     It was powered by an aluminium, 6.2 litre, DOHC, 32 valve, V8 engine that developed 583 bhp at 6800 rpm, and 479 ft/lbs of torque at 4750 rpm.
     Fitted with a six speed semi automatic paddle shift gearbox, an 11.3:1 compression, and fuel injection, it produced a top speed of 196 mph, with 0-60 mph in 3.6 secs.
     With aluminium body panels and a space frame chassis, it had a curb weight of 1340 kg, and used vented carbon ceramic disc brakes all round.
     A front splitter, rear diffuser and a large rear wing provided the necessary down force.
     It finished third at its debut in the 2011 Dubai 24 Hour race and, a year later, took first three positions in the same race.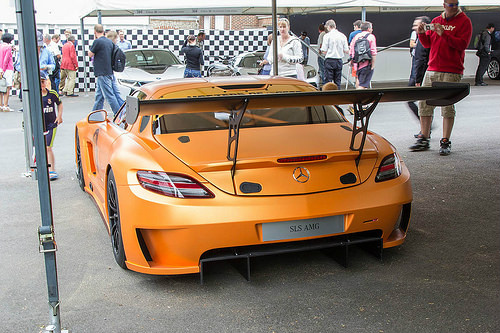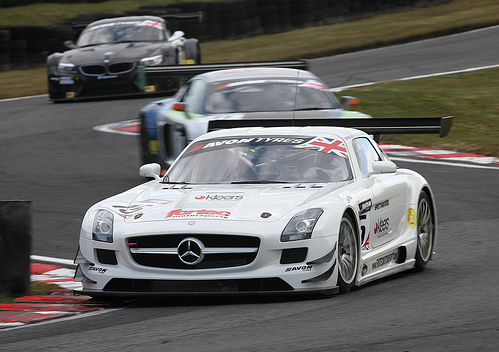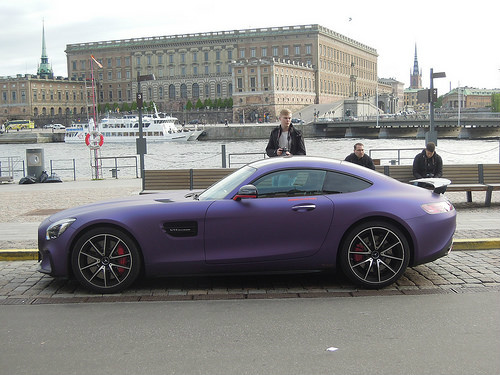 Mercedes AMG GT                                                              This 468 bhp, 4 litre twin turbo of 2014 had a top of 189 mph with 0-60 in 4.0                    secs. Seen here with Stockholm's Royal Palace in the back ground. Nice
                                                  see All My Reviews

                                                      .
                                                Mercedes SLS AMG GT3