The Healey Silverstone Sports Car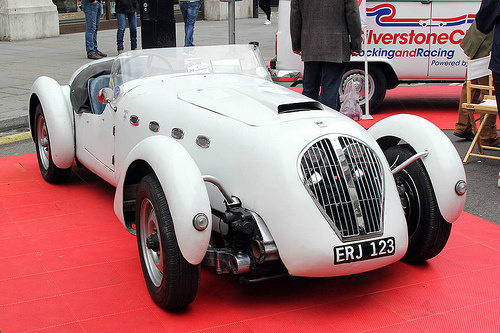 1950 Healey Silverstone                               Image
                                            from Classic to Modern
     The 1949-50 Healey Silverstone was an open two seater sports racer, designed for both road and track.
     It had an aluminium body on a steel chassis, independent front suspension, stiffened springs, a front anti-roll bar, which was unusual at that time, and a curb weight of 940 kg.
     It used cycle wings, whilst the spare wheel, which was positioned in the tail, acted as a rear bumper.
     To improve aerodynamics, the two headlights were positioned behind the radiator grille. It was priced at £975 to avoid 66% purchase tax which started at £1000.
     The car was powered by a Riley 2.4 litre, straight-4 engine that developed 104 bhp, and when fitted with a four speed manual gearbox, it had a top speed of 110 mph, with 0-60 mph in 11 secs.
     A total of 104 Healey Silverstones were built.
     In 1950, the original D-Type model was replaced by the E-Type variant which, being wider, was better suited to the track.
     One example, with a strengthened chassis and fitted with a Cadillac V8 engine, was raced successfully in the US by the famous racing driver Briggs Cunningham.
     Driven by Donald Healey himself, a Healey Silverstone won the 1949 Alpine Rally. Further success came in 1951 when the sports car won the Coupe des Alpes, and took sixth position overall in the 1951 Isle of Man Race.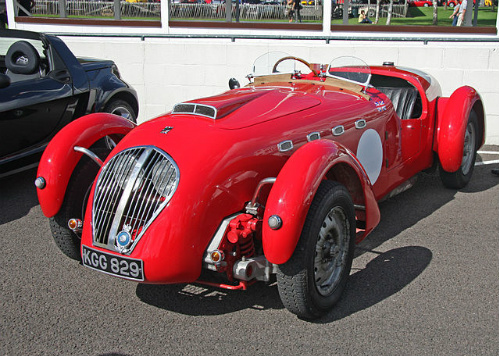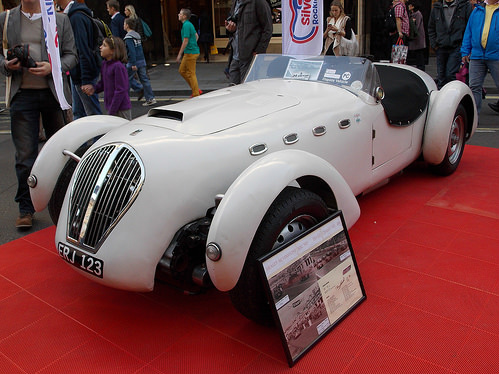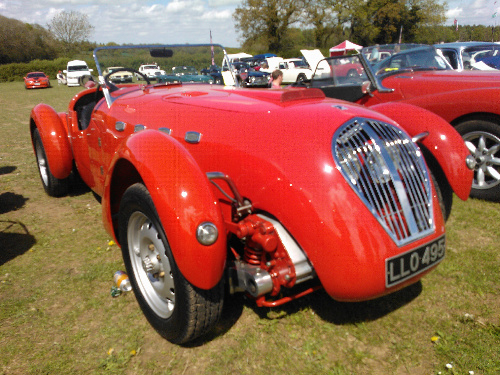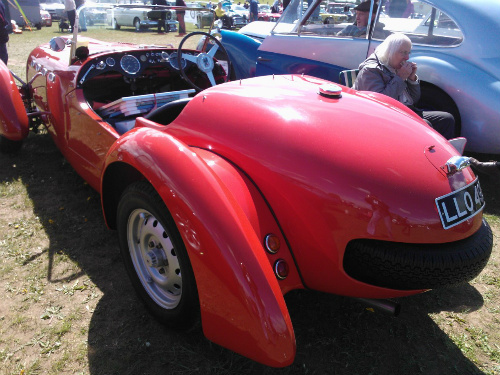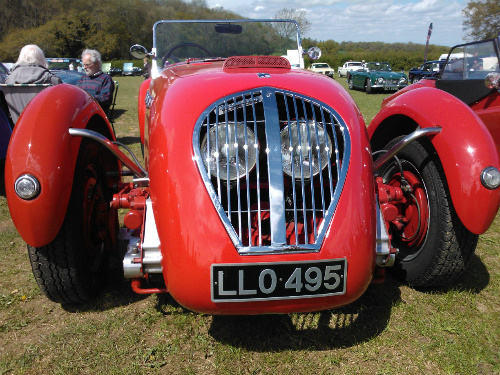 see All My Reviews
                                                  Healey Silverstone