The Ginetta G55 GT3 Sports Car Racer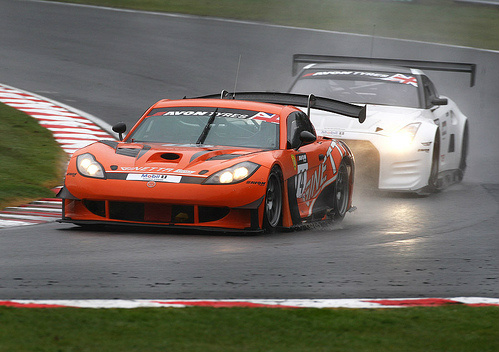 Ginetta G55  Racer                                         Image
                                          from Classic to Modern
     The 2010 G55 sports car was a further development of the G50, a GT4 racer designed by Ginetta Cars, and with a price tag of $120,000/£75,000.
     It was powered by a mid-engined 3.7 litre, Ford V6, which developed 370 bhp.
     It had a space frame chassis, and was fitted with a Hewland six speed sequential gearbox, which had its own oil cooler, up-rated disc brakes, and a modified exhaust system.
     Improved aerodynamics included a rear diffuser, front splitter, and rear wing.
     It made its debut at Oulton Park in 2011 when, later that season, its best performance was a fourth place at the Rockingham Raceway.
     In 2012, the Ginetta G55 GT3 was introduced, and featured replacing the Ford V6 with Ginetta Racing's own 550 bhp, 4.35 litre, aluminium V8 engine, with dry sump lubrication, a curb weight of 1100 kg, and adding wider wheels, but retaining the Hewland sequential gearbox. Remaining components were similar to those of the G55.
     The G55 GT3 made its debut that season at Silverstone, in the Britcar GT Series, when it was placed eighth overall.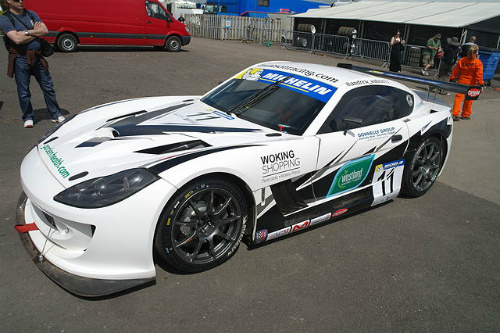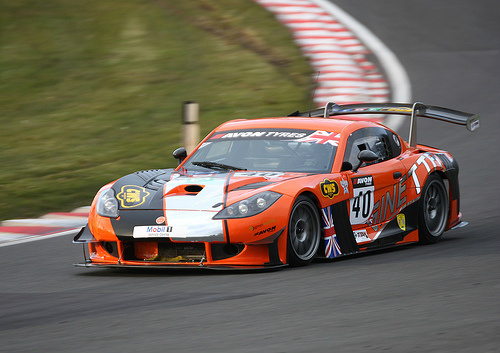 see All My Reviews

                                                              .
                                                  Ginetta G55 GT3