The Frazer-Nash Le Mans Sports Car
                                          1949 Frazer-Nash Le Mans                               Image
                                          from Classic to Modern
     This 1948-53 two seater sports car racer was a further development of the 1936-40 Frazer-Nash BMW 328, including a totally restyled body.
     One of the earliest cars was entered in the 1949 Le Mans race in which it secured third position.
     Following this success, the cars original name of the High Speed Competition was immediately changed to that of the Frazer-Nash Le Mans.
     The next milestone was when it had an outright win in both the 1951 Targa Florio and 1952 Sebring 12 Hours race.
     The Frazer-Nash Le Mans was powered by a 2 litre, BMW OHV, straight-6 engine, with 3 Solex carbs, that developed 126 bhp at 5500 rpm and 122 ft/lbs of torque at 5100 rpm.
     Fitted with a Bristol 4-speed manual gearbox and with a 8.5:1 compression, it produced a top speed of 116 mph, with 0-60 mph in 7.5 secs, 0-100 in 22.5 secs, and a standing 1/4 mile in 16.0 secs.
     It had an aluminium body on a steel ladder frame chassis ,with a curb weight of 700 kg, and used hydraulic drum brakes all round.
     In 1952, a Le Mans Mark 2 was introduced with a lightweight tubular chassis.
     In the end, only 30 of the Le Man's were built by 1953, and it was the most  highly regarded of the companies' sports cars.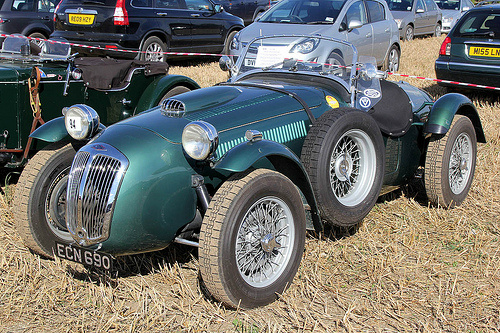 1952 Frazer-Nash Le Mans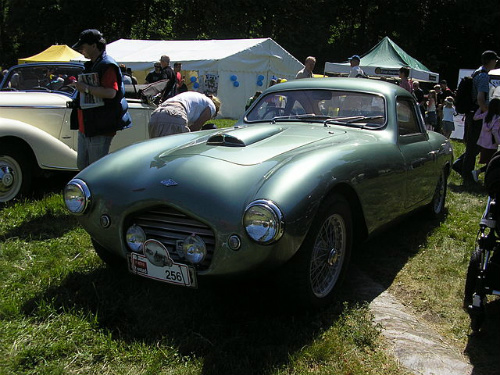 1955 Frazer-Nash Le Mans Coupe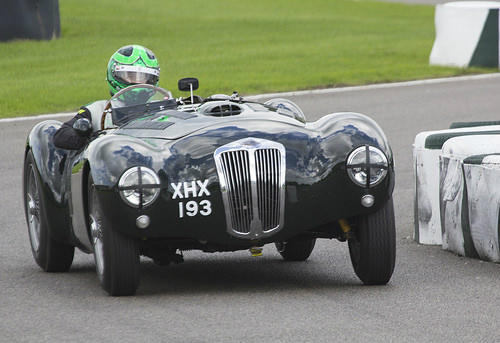 1951 Frazer Nash Mille Miglia                                                   This fast tourer of 1948-53 was renamed Mille Miglia after being well                     placed in the 1950 race. It used a 120 bhp, 2 litre straight-6 engine                                                   with a 90 mph top. Lovely lines
                                                Frazer-Nash Le Mans
                                                            .
                                                 see All My Reviews