The Frazer Nash-BMW 328 Sports Car Racer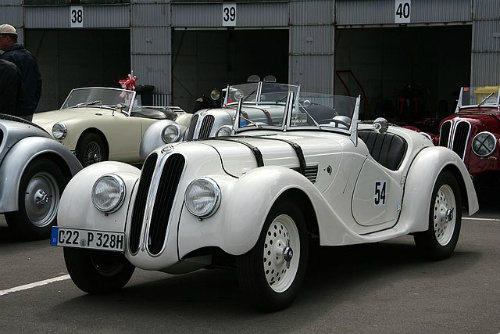 1936-40 Frazer Nash-BMW 328                            Image
                                            from Classic to Modern                        
     This 2-seater sports car racer was powered by a 2 litre, straight-6, OHV engine, with an aluminium, head that developed 79 bhp at 5000 rpm, and 93 ft/lbs of torque at 4000 rpm.
     Fitted with a ZF 4-speed manual gearbox, 3 Solex carbs, and a 7.5:1 compression, it produced a top speed of 93 mph.
     Using an aluminium body on a steel tubular chassis, it had a curb weight of only 830 kg, and used hydraulic drum brakes all round.
     It was a class winner in the 1938 Mille Miglia, won the 1940 event, and won the RAC rally in 1939.
     The 328 became famous across the world when a specially designed lightweight coupe version was fifth overall at Le Mans in 1939, and won the two litre class at the same time.
     Frazer Nash also made a number of 328's, using a BMW rolling chassis.
     A total of 464 of these sports cars were built by 1940.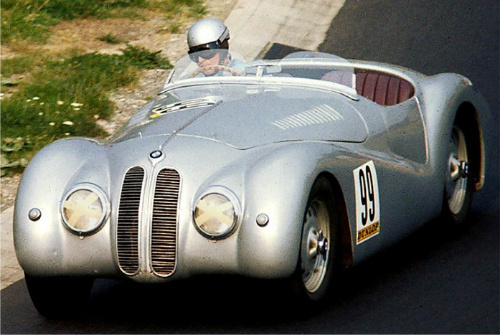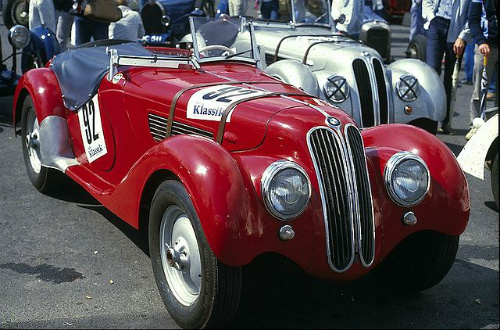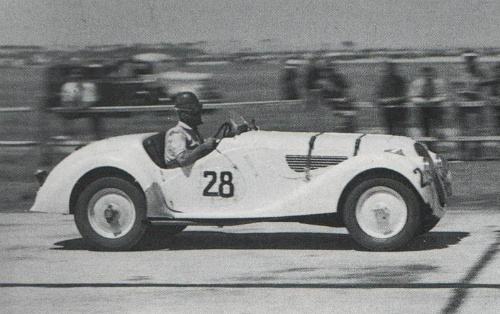 Winning the 1948 Australian Grand Prix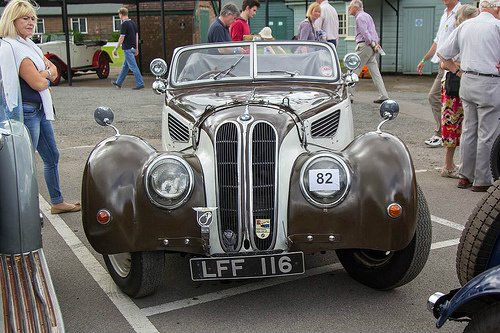 see All My Reviews
                                                              .
                                               Frazer Nash-BMW 328