The Ford Lotus Cortina Mark 1 Sports Car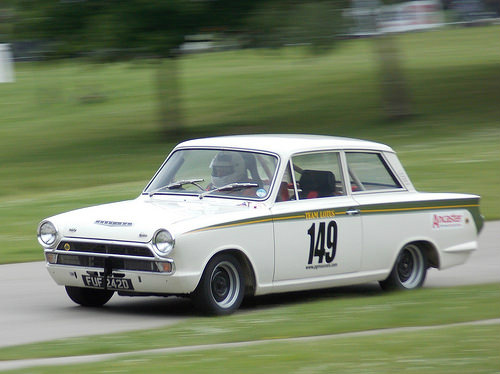 from Classic to Modern
     Based on the 4-5 seater Ford Cortina Mark 1 saloon car, the Lotus Cortina Mk1 sports car was introduced in 1963, priced at $2548, with an eye to increasing Ford's performance profile.
     Furthermore, once 1000 units had been produced, it would be homologated (official permission) for FIA Group 2 racing.
     The suspension was modified by replacing leaf springs with coil springs at the rear and altering the dampers to reduce the ride height.
     Fitted with front quarter bumpers, the cars were painted white with a distinctive green stripe down the side.
     It was powered by a 1.6 litre, straight-4, DOHC, Lotus tuned Ford Kent engine that developed 110 bhp at 6000 rpm, and 107 ft/lbs of torque at 4500 rpm.
     Fitted with a four speed manual close ratio gearbox as used in the Lotus Elan, two Weber twin choke carbs, and using a 9.5:1 compression, it produced a top speed of 104 mph, with 0-60 mph in 10.5 secs, and a standing 1/4 mile in 17.5 secs.
     With a fibreglass body and a curb weight of only 839 kg, it used Girling disc brakes at the front and drums at the rear.
     In 1964, a works car won the British Saloon Car Championship.
     Production of the Mark 1 sports car ended in 1966 with 3306 cars having been built.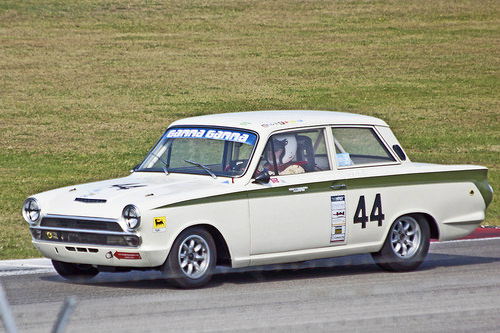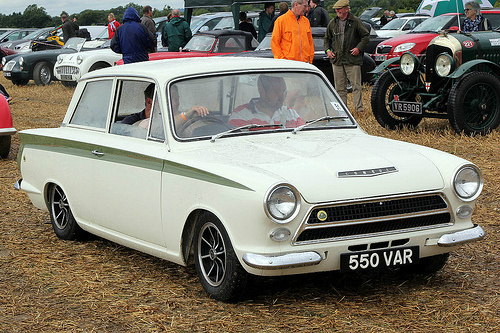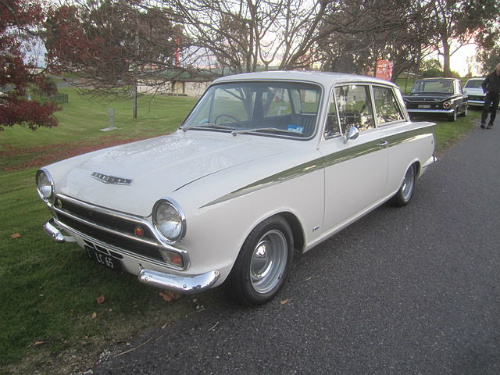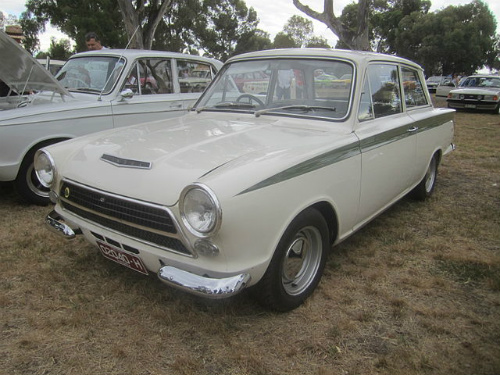 see All My Reviews
                                                        .
                                               Lotus Cortina Mark 1