The Chevrolet Corvette ZO6 Sports Car
                                          from Classic to Modern
     As part of the sixth generation of Chevrolet Corvette sports cars, the 2006 ZO6 was the fastest and lightest Corvette to date.
     It was powered by an all new 7 litre, 427 ci, OHV, V8 engine with dry sump lubrication, that developed 505 bhp at 6200 rpm and 480 ft/lbs of torque at 4800 rpm.
     Fitted with a Tremec six speed manual gearbox, an 11.0:1 compression, fuel injection, and titanium alloy con rods, it produced a top speed of 199 mph, with 0-60 in 3.5 secs, 0-100 in 8.5 secs, and a standing 1/4 mile in 11.4 secs.
     It had a composite fibre glass body on an aluminium chassis, with a curb weight of 1430 kg, had firmer suspension, and used vented and drilled disc brakes with ABS all round. It used a larger rear spoiler and front splitter.
     The ZO6R sports car racer (headline pic) was a modified production ZO6, and was a non road legal GT3 racer that developed an extra 40 bhp.
     It won the GT3 European Championship in 2007.
     Only 8 were built.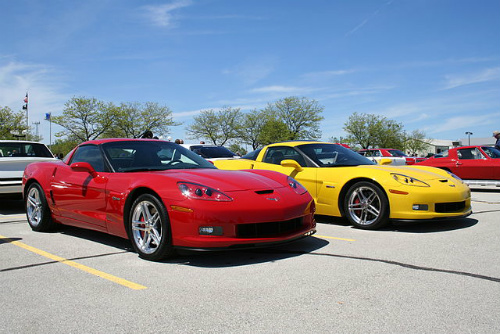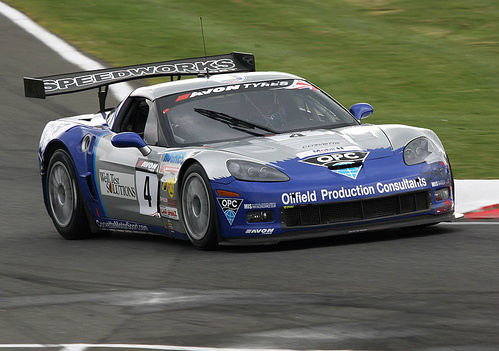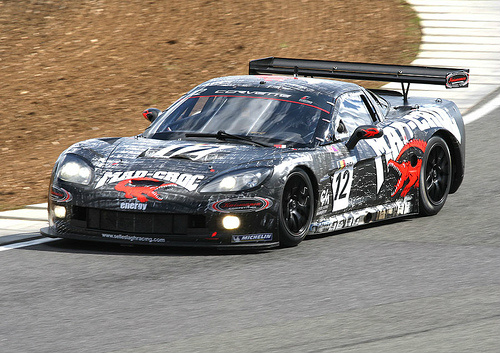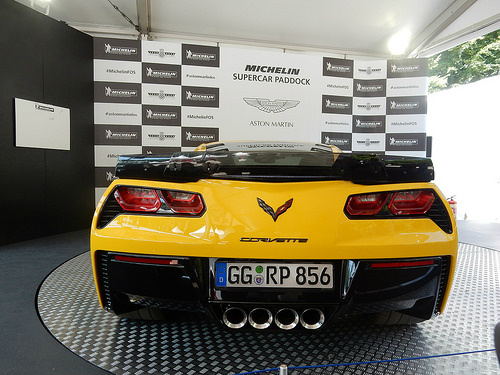 2015 Chevrolet Corvette Z06                                             Awesome! Part of the Michelin Supercar Run,  and seen at the Goodwood                                                           Festival of Speed
                                               see All My Reviews
                                                         .
                                          Chevrolet Corvette Z06 Racer