The BMW Z8 Sports Car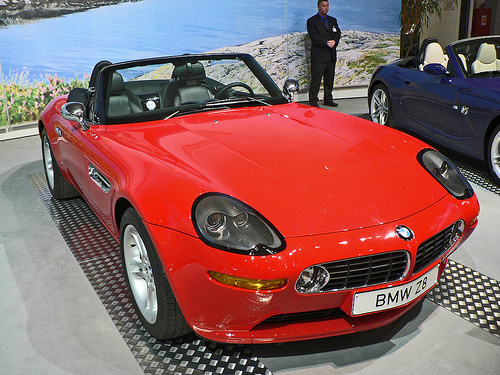 BMW Z8 Roadster                                    Image
                                          from Classic to Modern
     The two seater BMW Z-Series of sports cars began with the 1989-91 Z1 followed in 1996 by the Z3.
     With an eye to the styling of the 1956-59 BMW 507, the two seater Z07 was introduced in 1997.
     As a result of the interest generated, BMW launched the $128,000 Z8 convertible in 2000, which displayed impressive looks but with classic proportions.
     It was powered by an aluminium 4.9 litre, 32 valve, DOHC, V8 engine that developed 400 bhp at 6600 rpm, and 369 ft/lbs of torque at 3800 rpm.
     Fitted with a six speed manual gearbox, it produced a top speed of 155 mph, with 0-60 mph in 4.3 secs, 0-100 in 10.5 secs, and a standing 1/4 mile in 12.8 secs.
     It had an aluminium body on an aluminium space frame chassis with a curb weight of 1635 kg, and used power assisted vented discs linked to ABS all round.
     A detachable hardtop was available. When production ended in 2003, 5,703 Z8's had been built including 555 of the Alpina variant with automatic transmission.
     A modified version with improved breathing and a stainless steel silencer, increased top speed to 185 mph.
     Press criticism of this sports car was that handling was definitely not up to the mark.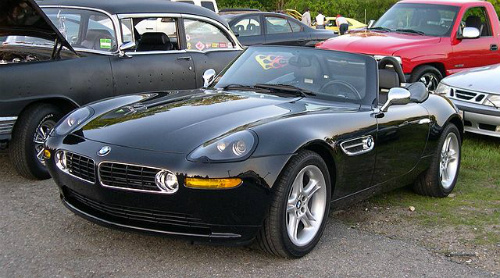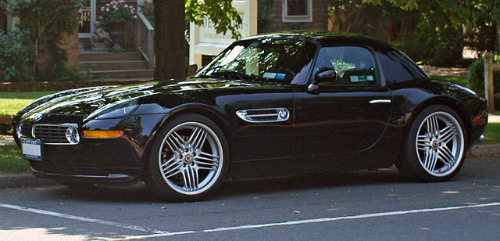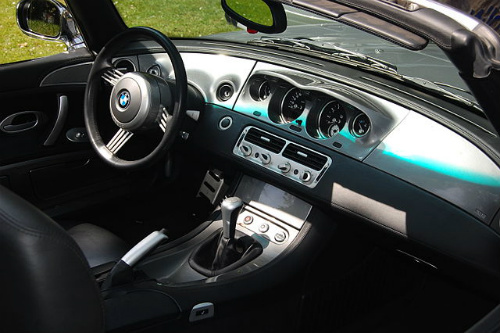 see All My Reviews
                                                        .
                                                             BMW Z8