The BMW M3 E92 GT2 Sports Car Racer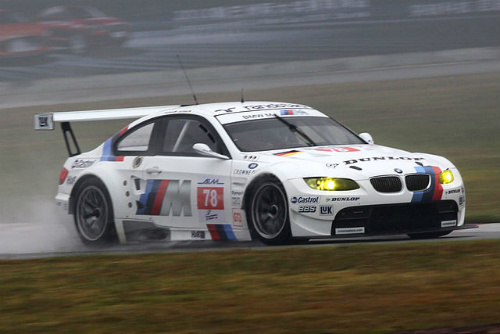 BMW M3 E92 GT2 Racer                                    Image
                                          from Classic to Modern
     Based on the fourth generation of the BMW M3 production road car, the racing version was introduced in 2009, and designed for entry in the American Le Mans Series (ALMS).
     Designated the M3 E92 GT2 sports car, it was classified to race in the GT2 category.
     It was powered by a front-engined, BMW 4 litre, 32 valve, DOHC, V8 unit that developed 460 bhp at 7500 rpm with air restrictors, or 500 bhp at 8750 rpm unrestricted, and 368 ft/lbs of torque at 3900 rpm.
     Fitted with a Hewland manual six speed paddle shift sequential gearbox, and a 12:1 compression, it produced a top speed of 174 mph, with 0-60 mph in 3.9 secs, 0-100 in 9.4 secs, and a standing 1/4 mile in 12.4 secs.
     It had steel body panels and chassis, and a curb weight of 1580 kg. Weight was reduced by the extensive use of carbon reinforced plastic, including the car's roof.
     The E92 employed rear wheel drive, and cast iron disc brakes all round. 
     In 2010, an M3 GT2 sports car had an overall win in the Nurburgring 24 Hour race.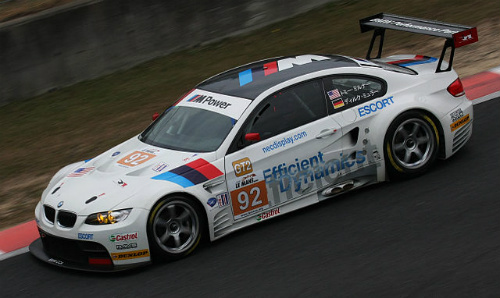 BMW M3 E92 GT2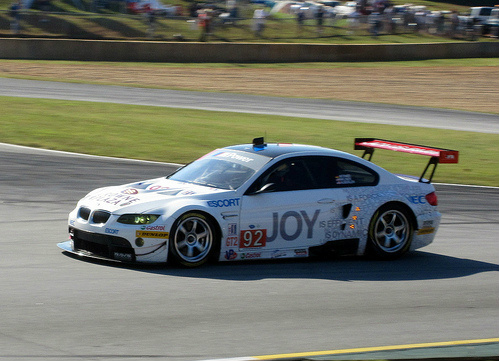 see All My Reviews
                                                             .
                                                    BMW M3 E92 GT2